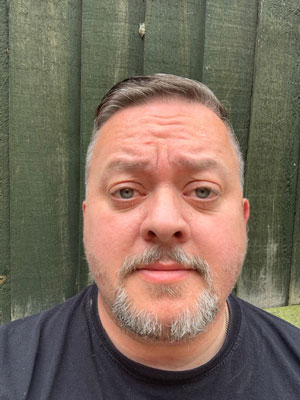 Hi! I'm Phil Johnson, owner of Mirrors Driving School, Corby and Kettering's Premier Automatic Vehicle Driving School.
I deliver high quality automatic vehicle driving lessons in the Corby and Kettering areas, where my aim is to teach you how to drive safely for the rest of your life – not just test day!
I've been a driving instructor for 17 years holding a diploma in driver education and a BTEC level 4 in coaching for driver development and have passed both the IAM and RoSPA advanced driving tests.
I'm a very calm person, as my 6 children will confirm. I was a chef for 20 years before coming into the driver training industry. I started working as an instructor to spend more time with my family and to meet a wide variety of people.
Charges and Times
My standard charge is £45 an hour for Automatic vehicle lessons or £430 for a 10 hour block paid in advance.
My normal tuition hours are between 9am and 6.30pm and I am happyto pick you up or drop you off at your school, college or place of work by prior arrangement. To ensure you get the best possible tuition, single pupil lessons are delivered on a one to one basis only.
All my students have access to Theory Test Pro to help you train for the Theory Test (link at the bottom of this page) and when the great day comes for your test, the procedure is I will pick you up one hour before your test time to give you a chance to settle into the car and traffic and then after your test I will give you a lift home. Pupils will usually take their test at the DVSA Driving Test Centre in Kettering.
Once you have passed, I strongly recommend that you consider taking a Pass Plus course with me this will help you devlop and improve your skills after the challenge of test day has passed. Successfully completing this may well enable you to get a discount on your future insurance costs since it is recognised that drivers who have invested in their skills are likely to be safer drivers for life.
To find out more about students who have succeeded with me checkout and like my Facebook page.
And lastly if it is some time since you last drove or are going to go on holiday and need to sharpen up your long distance or Motorway skills then I can help you there too!
Whatever your driving tuition needs, I am here to help. Get in touch by calling me on 07927 720 528 or using the contact me page.